Wicked Gay Parties - Group Sex Party Listings
The HoDown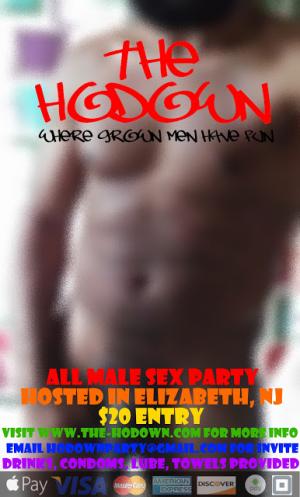 Blog Information
Heading
The HoDown, hosted in ELizabeth, NJ, offers a porn room, darker room, drinks made to order (no whack punches) with bartender present, 2 sets of music, condoms & lube provided, access to shower w/ toiletries provided. No smoking here of any kind. You may excuse yourself outside but to re-enter there's a $5 fee (reduces traffic and unnecessary attention).

Invitations are sent via text/email from Evite. If you want an invitation, just send face and body pics, NO NUDE PHOTOS, to hodownparty@gmail.com. Include your name and your sexual position.

All current information concerning this party is posted at www.the-hodown.com. If you have any questions, please visit the website before sending emails.