Wicked Gay Parties - Group Sex Party Listings
First BEEF Bear party of the year this Friday!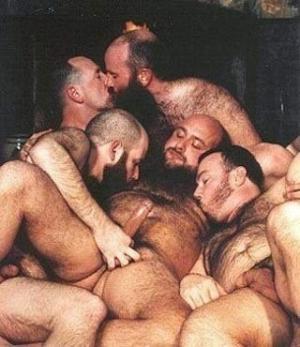 Blog Information
Posted By :

Alpha Spectrum

Posted On :

Jan 17, 2016

Views :

4131

Category :

Sex Parties » Host Blogs

Description :

Bears, Cubs, Otters and Admirers, come join us on Friday, January 22nd for BEEFY Debauchery!

Location :

Midtown, New York, NY, United States
Heading


It's that time again! Time for the manly men and beefy boys of BEEF to mix it up in a Midtown Hotel room like only the BEEF crew can. Come join us for our monthly smorgasobrge serving up bears, cubs and otters of all shapes, sizes and colors, along with the guys who love to fuck around with them. We'll be getting together 8pm to Midnight in a new, more upscale spot for another round of good vibes, good times, and a lot, and I do mean a LOT of good sex. This is an interracial safe-sex bear party with the big and hairy, so if those are all things that turn your crank, you're not gonna wanna miss it!





We'll have the usual menu of drinks, snacks, condoms, lube, and free clothes check. We ask members to contribute $20 each to help pay for the room and supplies.



You can sign up through our new website, BEEFBUDS.COM, a network I put together for our BEEF members so you can connect with each other even before you get to the party! And trust me it'll make the sex all that much better when you get there. You can check out THIS PAGE for more info and to sign up!





See you guys in the pileup!