View Parties by Location
Enter your location or the location of a city you plan on visiting and you can view a feed of only parties in that area.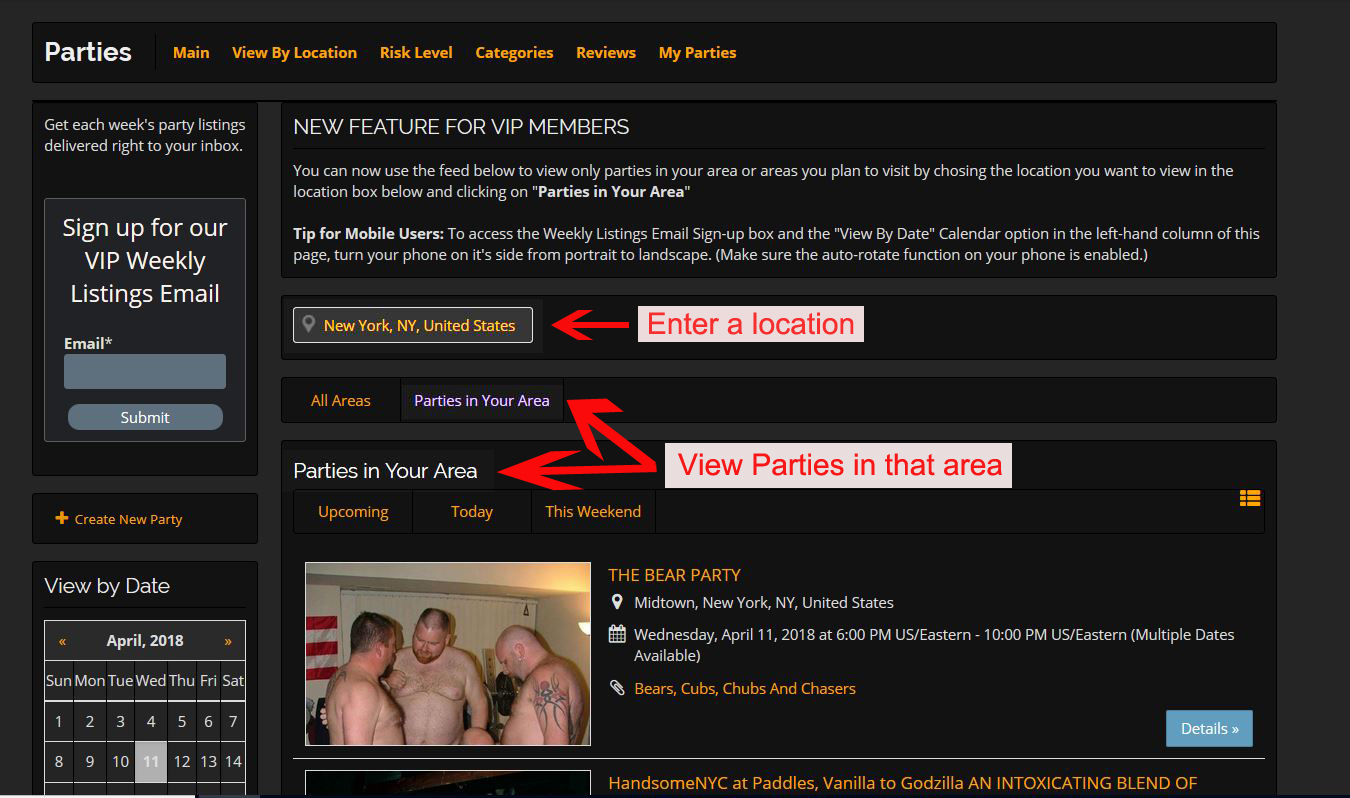 Use our Calendar to view future dates
You can plan ahead by seeing what parties are scheduled weeks or months into the future by just selecting a date on the calendar. You can also select to view parties by category in this view.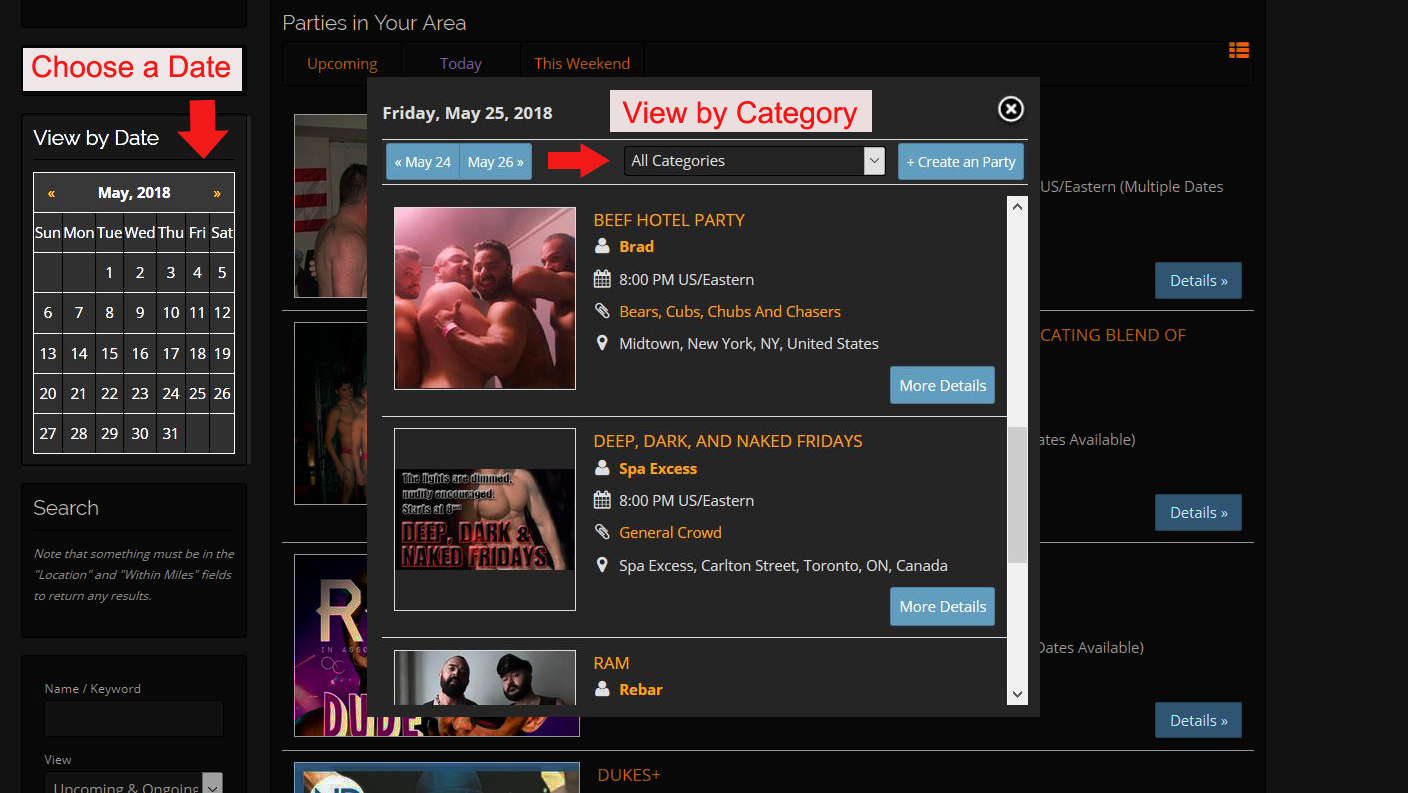 Get our Party Listings emailed to you each week
You can sign up to get our Weekly Parties List emailed to you every Thursday night which lists the parties for that coming Friday through Thursday so that you'll have the upcoming week's list of parties in your inbox without needing to sign on to the site.
Plus you also can...
- View parties by category, such as bear parties, fit/athletic men parties, fetish parties etc.
- View parties listed by risk level, such as safe-sex parties, bareback parties, or parties with both.
To become a VIP Member CLICK HERE