Wicked Gay Parties - Group Sex Party Listings
International Bears STS-Week 2020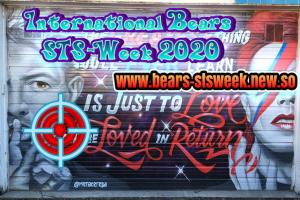 Event Information
Led By :

BlueArrow

Start Date :

Wednesday, January 8, 2020 at 9:00 AM US/Eastern

End Date :

Friday, January 10, 2020 at 12:00 PM US/Eastern

Guests :

1

Views :

117

Category :

Bears, Cubs, Chubs and Chasers

Description :

Bears STS-Week Village 2020 gay-party open check→ http://bears-stsweek.new.so If fur is your thing, then don't miss the popular International Bears STS-Week, an annual 3-day event expected to attract 6,500+ guys from Unite States, Europe and beyond. Great time to be in Sitges. There is a real buzz around town with fun atmosphere, friendly people. During Bears Sitges Week, the beach and all the bars and club are packed, and a good time is had by all. Organizers host many activities in the dedicated Bear Village area set up on US,DE,UK, featuring an open-air stage, dance area and many more. Make travel plans early as hotels sell out fast. Check our list of top hotels in Sitges for gay travellers. ₪₹₩••• email this to me here

Location :

Ukrainian Village, Чикаго, Иллинойс, U.S.
Profile Information
Verified?

The Host has NOT VERIFIED these details

Door Policy

Open Door

Door closes at

January 8, 2020 - January 11, 2020

Cover or Donation

www.bears-stsweek.new.so

Frequency

January 8, 2020 - January 11, 2020
The Crowd
Ages

All ages over 21

Racial Mix

Mixed/ Interracial

Types of men

Average Joe, Bear, Blue Collar, Burly, Hipsters, Jocks, Twink, White Collar/ Business Men, Unknown

Average Size of Crowd

1000-6,500+
The Place
Vibe

Unknown

Venue Type

Sex Club

Supplies

Condoms, Lube, Drinks, Snacks, Shower, Towel

Lighting

Varies